Adjustments
You can position your screens wherever they'll make you the most comfortable.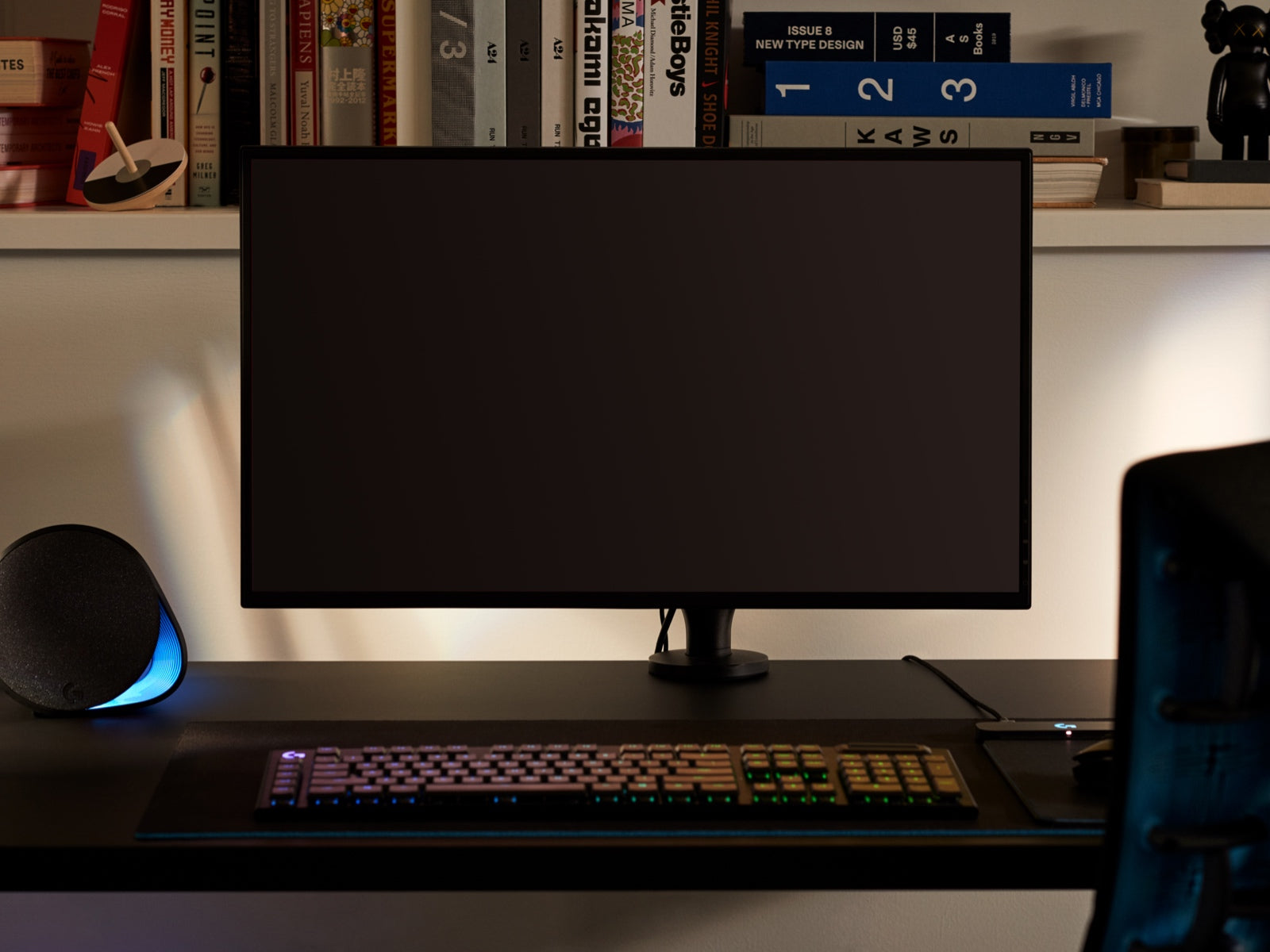 Use Any Size Screen
Ollin can hold most VESA-compatible monitors weighing up to 9 kilograms. You don't need to use any tools to adjust the arm thanks to an integrated thumbwheel adjuster; just attach your monitor and start gaming.
Power Up
The monitor arm also has a three-point cable management system to keep your cords organised and your gaming set-up clutter-free.
Specifications
Mount Type: Surface Clamp (no drilling/holes)
Monitor Compatibility: VESA MIS-D, 100/75, C
Maximum Monitor Weight: Up to 9 kg
Monitors: 1
Vertical Adjustments: 343 mm
Horizontal Adjustments: 673 mm
Tilt Range: 80° rearward, 10° forward
Rotational Range: 180° and 360°
Viewing Modes: Portrait and Landscape
Material: Powder-coated Aluminium in Black
Product Details
Three-point Cable Management System Built-in Weight Gauge and Counterbalance Landscape to Portrait Mode Rotation Smooth Articulation and Responsive Movement
Installation
Care and Maintenance
To maintain quality, please follow the cleaning and care procedures outlined here. For warranty information, please reference the Warranty and Service Details below.
Warranty and Service
Warranty Covers: 12 Years, 24-Hour Usage
Environmental Highlights
The Ollin Monitor Arm is made from at least 65% recycled materials and is 99% recyclable at the end of its life.

FAQ
Which Desks Are Compatible With This Monitor Arm?

The monitor arm works with most desks, as long as you can use the clamp arm. It will likely work with yours, unless it has a sloped edge. 
How Long Will This Take To Assemble?

There's no real assembly required, but it will likely take about 10 minutes and an Allen key (which we'll provide) to install on your desk.
Which monitors are compatible with this monitor arm?

Most VESA-mount-compatible monitors will work.
Will this monitor arm allow me to position my monitor in portrait mode?
Will installing this monitor arm on my desk damage the desk surface?

There's always a chance of damage when you're using a clamp, but our monitor arms are designed to be repositioned, so you should be fine as long as you're not too rough with it (which you don't need to be).
Notify Me
By submitting your email below you agree to be notified when the Ollin Gaming Monitor Arm - White is available for purchase.
Pre Order
By clicking the button below you confirm that you're happy to pre-order this item. The date below is intended as a guide only. You can cancel your item at any time before it has been dispatched.